Since the beginning of the full-scale invasion of russia on the territory of Ukraine, the Cifers family fund has constantly supported Ukraine, providing systematic assistance to its defenders and civilians. As part of the charity project, 100 Ukrainian families received one-time personal assistance in the amount of $100 to $5,000. By the end of the year, the fund plans to provide such assistance to another 100 Ukrainian families.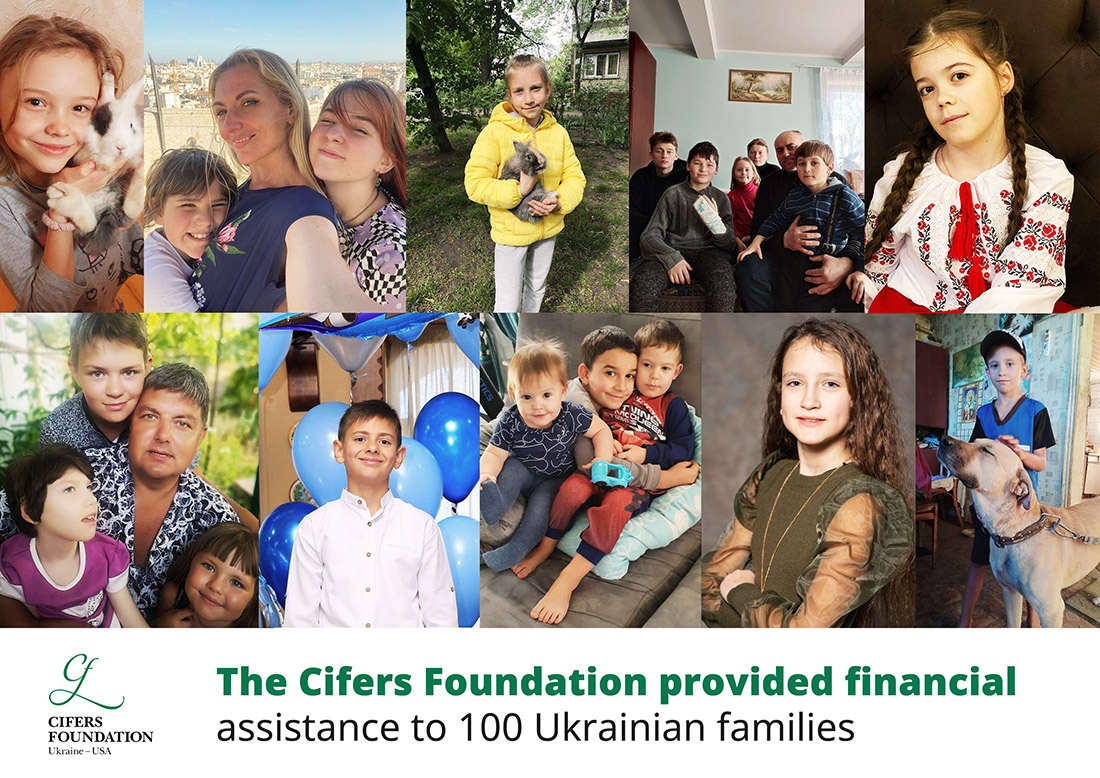 "Our family is grateful to the Cifers Foundation for providing financial support to us. Today, during a full-scale war, we stay in Ukraine, and for me, as a mother of many children, this is very important. Thank you," writes Svitlana Zhavoronkova, a mother of 3 children.
"Thanks to the Cifers family from the USA, 10 families from different villages of Chaplin, Kakhovsky, Bilozerske, Khersonsky districts, Lepetykha and Novaya Kakhovka received direct financial assistance. Among them is a family in occupation with a baby who is just 20 days old," adds Larisa Polska, head of the board of the Kherson Community Foundation "Zahust".
"All my life I will be grateful that we are safe and can help our native country in this difficult time. Thank you for the fact that my children do not hear explosions and have the opportunity to return home after victory and build a new country. I want everyone to know about the tremendous help provided by the Cifers Foundation to families abroad and the Ukrainian army," writes Svitlana Chaurova.
Every month, the Cifers family receives dozens of similar posts. In addition to financial assistance, people are grateful for operational assistance to the Ukrainian army and representatives of territorial defense, for supporting Ukrainian education and culture, in particular, for organizing creative exhibitions and printing children's books.
By the end of December, the Cifers Foundation plans to provide financial assistance to another 100 Ukrainian families who have found themselves in a difficult life situation due to russian aggression (according to the program's criteria). But the Fund warns that the terms of providing this assistance may be delayed due to problems with electricity supply in Ukraine. The lack of light and communication causes delays in the processing of electronic applications. But all received applications will be processed.
Program administration in Ukraine is carried out by the charity organization "National Network for the Local Philanthropy Development ".