Since the beginning of the full-scale invasion of Russia on the territory of Ukraine, 350 Ukrainian families have already received one-time personal financial assistance in the amount of 100 to 5000 dollars within the charity program of the Cifers Foundation.
This financial support was received by families with children who suffered from russian aggression: they lost their housing and means of livelihood, are in the occupied territory, or were forced to relocate. A significant part of these families lived in the territories of Donetsk, Luhansk, Kyiv, and other regions where hostilities are still being conducted.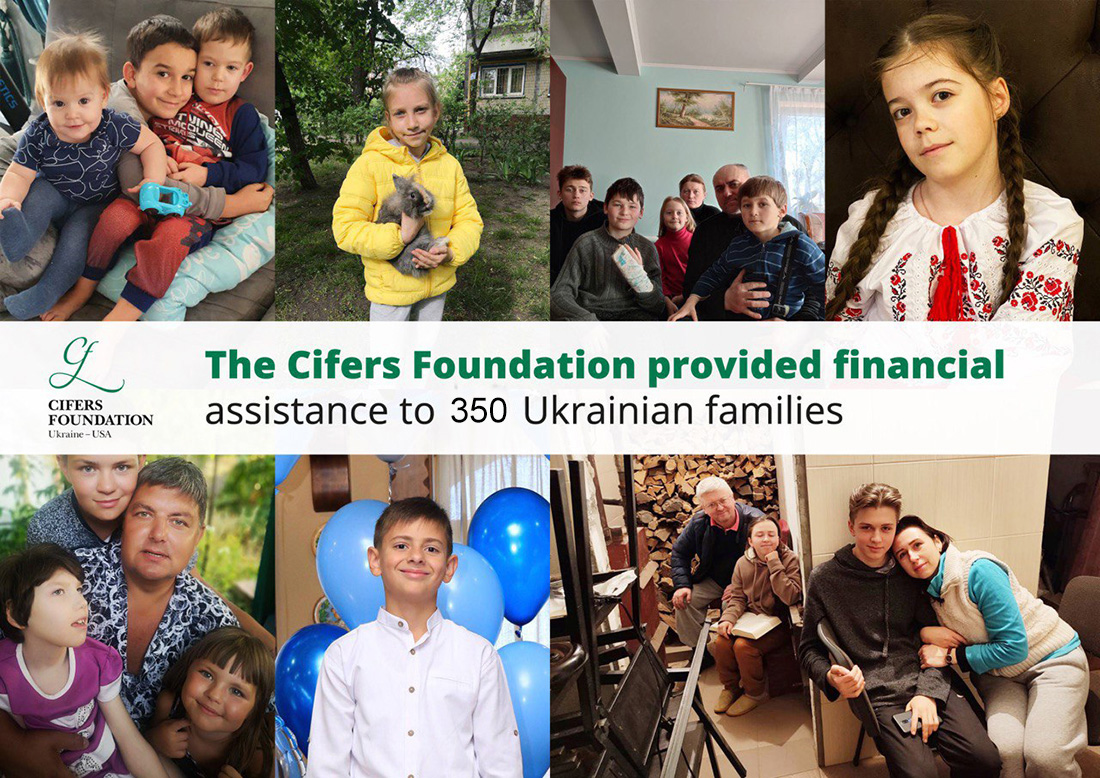 Every day, the Foundation receives words of gratitude from program beneficiaries. Here are just a few of them:
"You are doing incredible things! We suppose, it's just a miracle!"
"Thank you for the hope!"
"Many applications were filled in, but you were the first to respond, and gave hope for help!"
"Received funds to the account. Sincere thanks to you and all good people who are involved in good deeds!"
"Thank you very much, I received the money. Very timely and unexpected before the New Year. You are doing a great job at this difficult time."
The Cifers Foundation continues to provide financial assistance to Ukrainian families who have found themselves in a difficult life situation due to russian aggression (according to the program's criteria) and have submitted appropriate applications. So far, almost 1,000 applications have been received.
Administration of the program in Ukraine is carried out by the charity organization "National Network for the Local Philanthropy Development".