On August 28, precisely on the Day of the Constitution of Ukraine, the second presentation of the educational manual "Book for Preschoolers" took place in Poland. Book was published with the support of the Cifers charitable foundation, for children from Ukrainian refugee families. The event was help in the Central Warsaw Public Library. On this festive day, families from Ukraine who attended the event received more than 70 sets of the two-volume book for free.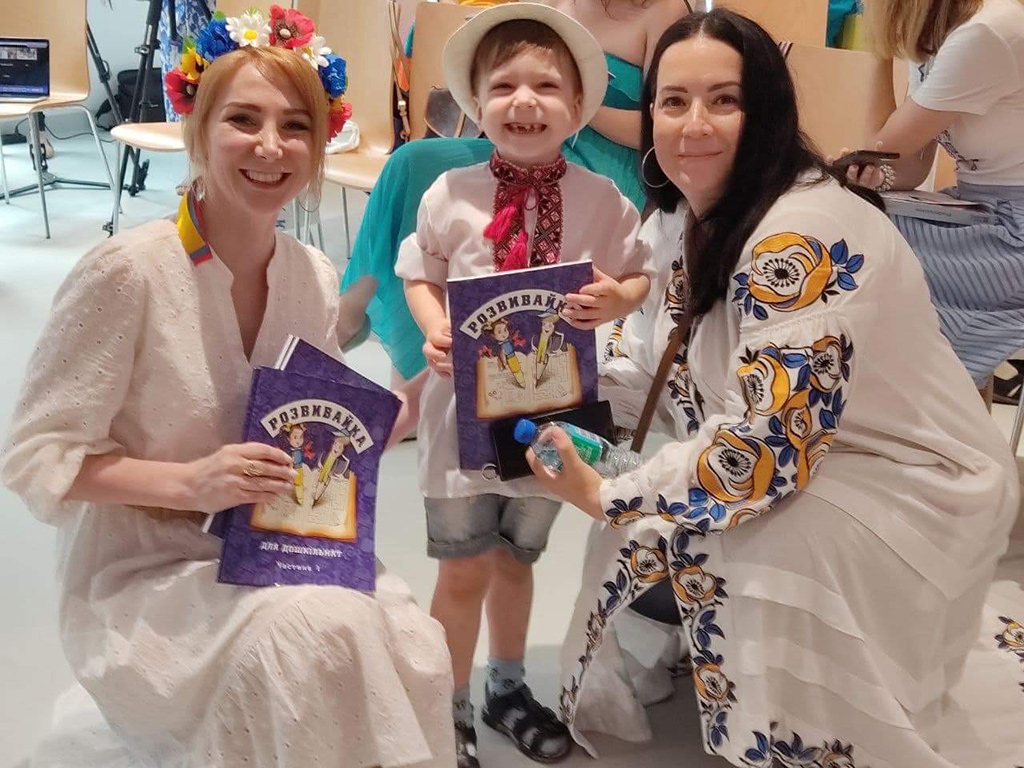 As the guests of the presentation there were the advisor to the Embassy of Ukraine in Poland - Vitaliy Bily, the founders of the publishing house "Sammit-Book" - Ivan and Ihor Stepurins, a film producer, actress, author of books, the most famous Ukrainian in Poland - Veronika Olena Marchuk, radio journalist - Oksana Shchyrba, co-author of the book, Ukrainian writer - Yuliya Berezhko-Kaminska, and head of the NGO "Territory of Women" - Liliya Shevchenko. Anastasia Cifers, co-founder of the charitable family foundation, personally moderated the event.
We will remind you that the first presentation of the two-volume book for Ukrainian preschoolers took place on June 22 in Krakow. The book is recommended by the Institute of Modernization of the Content of Education of the Ministry of Education and Science of Ukraine as a teaching aid for children aged 5-6 within the "New Ukrainian School" framework. According to Anastasia Cifers' words, their family supported this project for Ukrainian children who were forced to leave their homes to study their native language abroad.
With the assistance of the Embassy of Ukraine in Poland, it is planned to hold presentations in other cities of Poland.
To read more:
https://narodna-pravda.ua/2022/06/30/u-varshavi-ukrayinski-doshkilnyata-otrymaly-knyzhky-dlya-rozvytku/ 
https://nspu.com.ua/novini/u-varshavi-ukrainski-doshkilnyata-otrimali-knizhki-dlya-rozvitku/ 
https://www.polskieradio.pl/398/7856/Artykul/2989267,In-Warsaw-will-present-books-for-Ukrainian-children 
https://www.polskieradio.pl/398/7856/Artykul/2990108,In-Warsaw-Ukrainian-preschoolers-received-books-for-development 
https://monitor-press.info/uk/news/17880-ukrayinski-diti-u-varsavi-otrimayut-knizki
https://zycie.news/dla-ukraincow/44753-varshava-nadala-ukrajinskim-doshkilnyatam-u-den-konstituciji-ukrajini-knigi-dlya-rozvitku-rozvivayko-dlya-doshkilnyat