On June 1, on World Children's Day, the Kyiv publishing house "Samit-Book" announced the start of printing the educational manual for Preschoolers in Ukrainian language. These books are addressed to children who were forced to leave Ukraine to escape the war. The Cifers charity foundation finances the printing of the book for Ukrainian children to learn their native language even in a foreign country.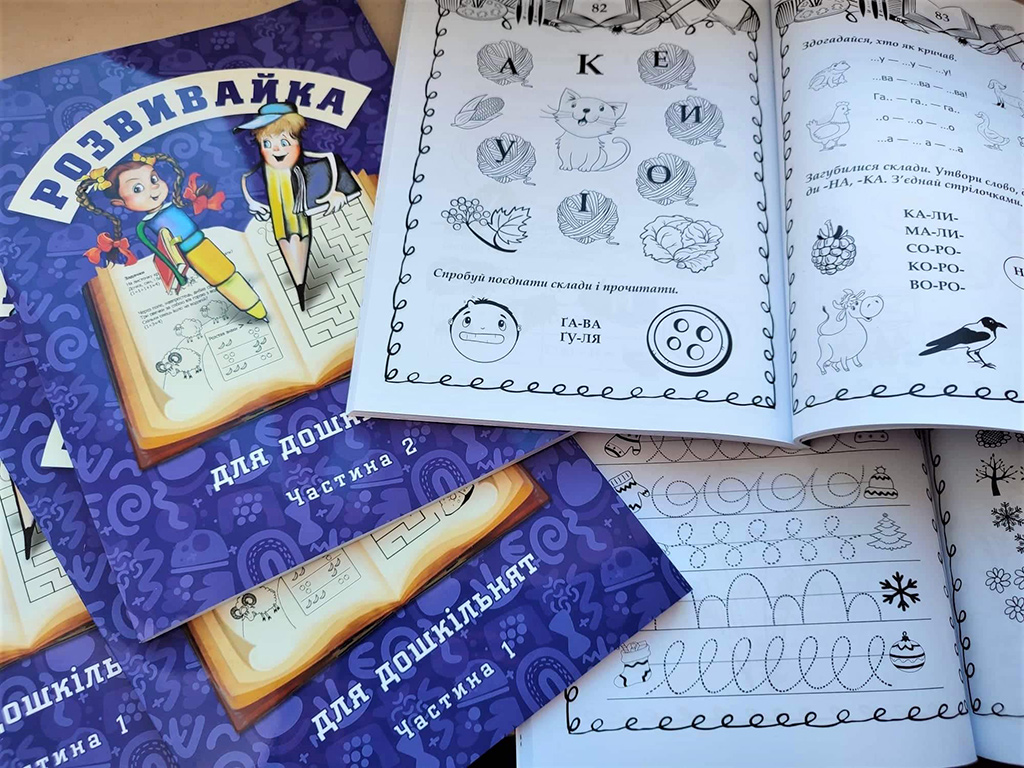 The Book for Preschoolers is published in 2 volumes. It contains various interesting tasks for children that help prepare the child for school: they develop logic, spoken language, imagination, memory and thinking of preschoolers, as well as teach them writing and mathematics. The two-volume book is recommended by the Institute for Modernization of the Education Content of the Ministry of Education and Science of Ukraine as a teaching aid for working with children aged 5-6 within the "New Ukrainian School" framework.
A team of talented Ukrainian artists and writers worked on the creation of the manual: Yulia Berezhko-Kaminska, Olena Khoma, Andriy Bodeychuk, Olena Zavytaylo and Svitlana Cherednychenko.
The distribution of books will be carried out with the assistance of the structures of the Ministry of Foreign Affairs of Ukraine, as well as in partnership with the project "Books without borders".
The first edition of the two-volume Book for Preschoolers is 2,000 copies. And it is assumed that the first to receive them will be small Ukrainian refugees in Poland.
More is at the following links:
https://uazmi.org/news/post/9ffee5c30d0d88d2faeb0703cb87c800
https://narodna-pravda.ua/2022/06/01/vydavnytstvo-samit-knyga-bezkoshtovno-nadrukuye-knygy-dlya-ukrayinskyh-ditej-yaki-vymusheno-perebuvayut-u-polshhi/